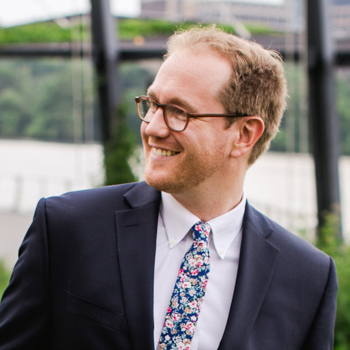 Jason Rose, M.S.
I'm based out of Atlanta, Georgia and work as a systems engineer with a data storage company. I received my B.S. in Electrical and Computer Engineering (2009) and my M.S. in ECE/Control Systems (2010) from Rutgers University in New Brunswick, NJ. My professional career has always revolved around the analysis and design of complex computer systems, including those deployed in corporate, retail, university, and government settings. I've worked closely with many different hardware and software systems of all sizes.
My interest in and passion for technology extends into my personal life; I've always enjoyed configuring, building, and repairing computers, as well as reading detailed descriptions of how their components function and interact with each other. I always strive to push my computer systems beyond the limits of what is typically possible. For instance, I designed a set of custom parts and modifications for server chassis to enable more effective system cooling with lower total noise output. Executing creative, outside-of-the-box system configurations and modifications like these is my specialty.
I'm particularly interested in enterprise-grade computing and network systems. A couple of years ago, I built a 100TB BSD/ZFS-based file server, which you can read about here. I designed custom parts and other modifications for this system to keep it quiet enough to sit next to me in my home office. I've installed and configured 10Gbps links in my home network to maximize data transfer speeds and overall system throughput. I'm also planning some projects with high-performance compute (HPC) systems for high-speed, high-quality video encoding using HEVC and x265, as well as other highly-parallelizable tasks. One of the goals of my projects is to make enterprise systems like these more accessible to users that might not fully understand the underlying technology and can't afford to have a fully-custom solution implemented by one of the typical, high-price system vendors. By documenting the steps I took to research, acquire, build, and configure these systems on this website and on YouTube, I can expose people to technology they might otherwise never encouter.
Outside of electronics and technology, my interests include photography (some of my favorite shots can be seen here), wood-working, bicycling, reading, hiking, camping, and baseball. I'm a life-long Phillies fan and I try to get to as many games as I can. I lived in downtown Philadelphia for many years and will always consider myself a Philly native despite now living in (and loving) Atlanta.
Thank you for visiting, and please feel free to contact me with questions, comments, etc: jason@jro.io